MESA
Program Overview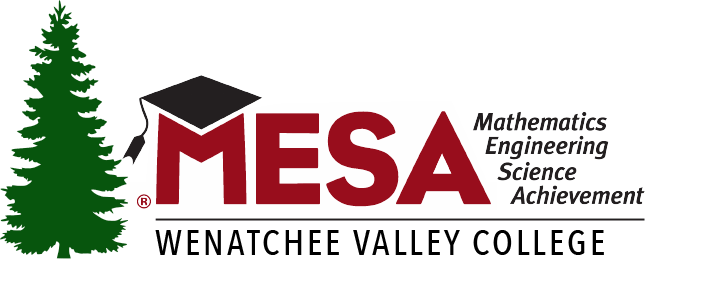 Mathematics, Engineering, Science Achievement (MESA) offers academic and professional support services to qualifying students who intend to transfer to four-year universities in pursuit of science, technology, engineering and mathematics (STEM) majors.
MESA aims to diversify the STEM workforce and prepare a new generation of STEM leaders by addressing the challenges historically underrepresented students face in their educational and career development.
MESA ensures educational excellence and equity through a partnership of higher education, school districts, industry and business, government, community organizations, families and alumni.
MESA Resources & Benefits
MESA offers a friendly and comfortable space where students gather to study and engage in STEM. Members of MESA receive a unique combination of enrichment activities, academic support, industry involvement and an encouraging community environment.
MESA students have access to a dedicated student center (located in Eller-Fox 3016), where they can gather to study, meet with tutors, make new friends and engage in science. At the MESA center, students have access to computers, whiteboards, a refrigerator and microwave, and copies of the latest STEM textbooks. MESA students will also find noteworthy science news and internship opportunities posted at the center.
We will have limited availability for summer quarter. Please email Branwen Schaub or Bobbi Johnson to set up an appointment.
MESA students learn how to successfully master complex technical ideas and principles using a collaborative approach with the help of faculty experts. Students will expand their abilities beyond the normal curriculum by meeting with a faculty expert once a week to discuss challenging topics and design peer-facilitated workshops.
MESA provides college application workshops, visits to four-year institutions, and development and review of your personal statement to ensure successful transfer to universities. Quarterly visits with the MESA director will help to keep students on track to save them time and money.
Students work closely with the MESA director to create an educational plan that breaks down the necessary courses needed each quarter to meet pre-requirements for their intended major.
Students are exposed to a variety of STEM career options through contacts with industry, field trips, career fairs, guest speakers and internship opportunities. MESA also offers workshops on career-related topics including resumes, cover letters, and professional identity profiles such as LinkedIn.
Students learn how to become professionals in their field through workshops, networking events and conference attendance. MESA offers a series of confidence and skill building workshops along with opportunities to gain leadership and community service experience directly with MESA. Students will connect with professional organizations where they can get involved in their desired field before graduation through local opportunities.
Students have access to scholarships that are exclusively offered to MESA members.
Students learn study skills and time management strategies to help them excel in college and beyond. MESA students also learn about their responsibilities as MESA members and the valuable resources available at Wenatchee Valley College and the community.