Continuing Education
Continuing Education classes will be a mix of in-person and online. In-person classes may change depending on state guidelines, local COVID cases or other factors. Vaccination is no longer required for students. Masks are optional on WVC campuses regardless of vaccination status.


Winter classes are open!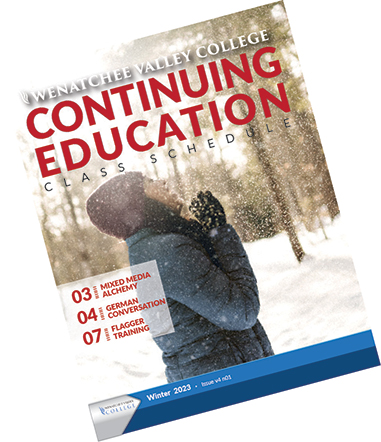 Watch for the catalog in mailboxes now.