Transitional Studies Student Success Center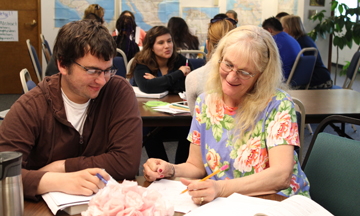 The Tutor Center in Mish ee twie 1132 provides assistance with educational and professional needs to students in Transitional Studies and Student Grant programs.
The center has computer resources and is staffed by high-quality tutors and mentors who can help students with assignments, résumé writing, study tips, time management strategies and methods for relieving test anxiety.
For more information, contact the Transitional Studies Program Office at 509.682.6790.