Past Exhibits
Carly Feddersen: Deer Hearts | June—July 2023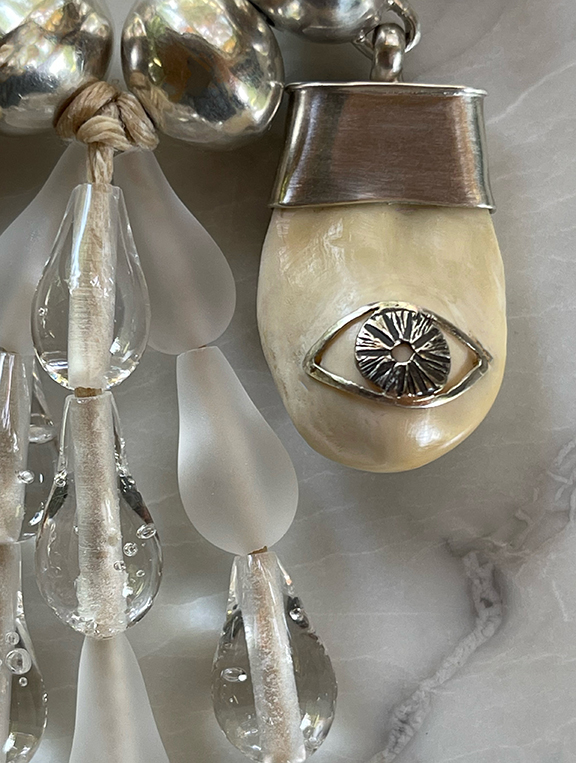 This exhibition of the work of WVC Alumna, Carly Feddersen was ostensibly an exhibition of her exquisitely crafted jewelry, but the Deer Hearts installation offered the pieces as sculpture, with imagery rooted in Plateau traditions of pictorial storytelling and using a variety of symbolic materials, including metal, glass, ivory, and bone. These choices provided insight into the artist's inspirations and the connections she finds between her Indigenous heritage and her concepts of contemporary culture and adornment.
Timea Tihanyi: To Go Gentle | April—May 2023
Mixed-media installation by interdisciplinary visual artist, ceramist, and UW Professor, Timea Tihanyi. With an eclectic set of influences including her upbringing in Hungary, her education in medicine and ceramics, and her embrace of contemporary technologies, Tihanyi's sensual works probe conditions of subjectivity and objectivity, such as the liminality of where and how the virtual meets the physical. To Go Gentle included 3D printed porcelain ceramic forms, a video piece, and large wall pieces made of porcelain, recycled polyethylene tarp, and blown glass.
Ruth Allan: Looking Forward, Reaching Back | February—March 2023

Retrospective exhibition of WVC Ceramics instructor Ruth Allan's works stretching back through decades of development of her iconic saggar and Raku ceramic techniques and forms. Ruth is a legend in the ceramics world, recognized as a true master of her craft. A consummate artist and instructor, she has made the Ceramics discipline a cornerstone of the WVC Art Department, inspiring generations of students. She is also beloved in the Wenatchee community, as evidenced by her winning the inaugural Stanley Lifetime Achievement Award in 2002, as well as the 2011 Wenatchee's Living Treasure Award.
Uncertain Nature: The Sublime in the Contemporary Landscape | November 2022—January 2023
Four regional artists find a complex and paradoxical beauty in landscapes made inhospitable by human manipulation, such as those ravaged by the extractive industries. For these artists, the sites are awesome, mysterious and frightening, and inspire in them a sense of wonder about the natural world and how we interact with it.
The exhibition included pieces by Edgar Smith (Wenatchee based artist showing paintings); Karen Rice (Missoula based artist showing mixed-media drawings); Patrick Kikut (University of Wyoming Professor showing paintings); and Marcy James (Missoula based artist showing photographs).
CHA CHA Exhibition | September—October 2022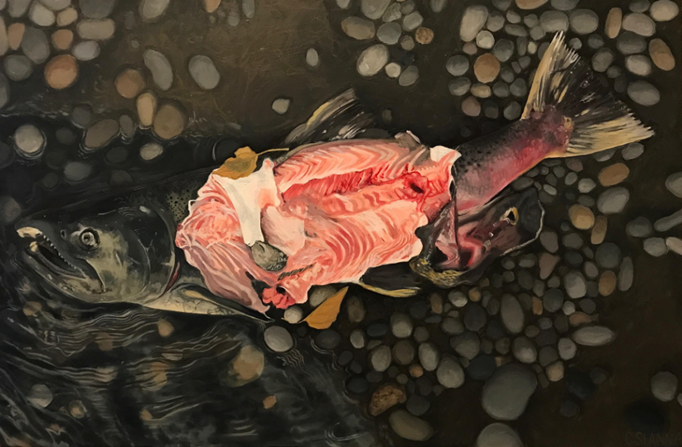 An exhibition of the fruits of two artists' residencies that occurred in and around the Methow River (2020) and the Wenatchee River (2021). The residencies were sponsored by the Icicle Fund, Methow Arts, and Icicle Creek Center for the Arts, and the resulting show includes artist's responses, through a variety of forms of visual arts and poetry, to the Icicle Fund's mission to celebrate and support conservation, history, and arts (CHA) in the region.
LEAD PENCIL STUDIO | Shadow Aperture | June-August 2022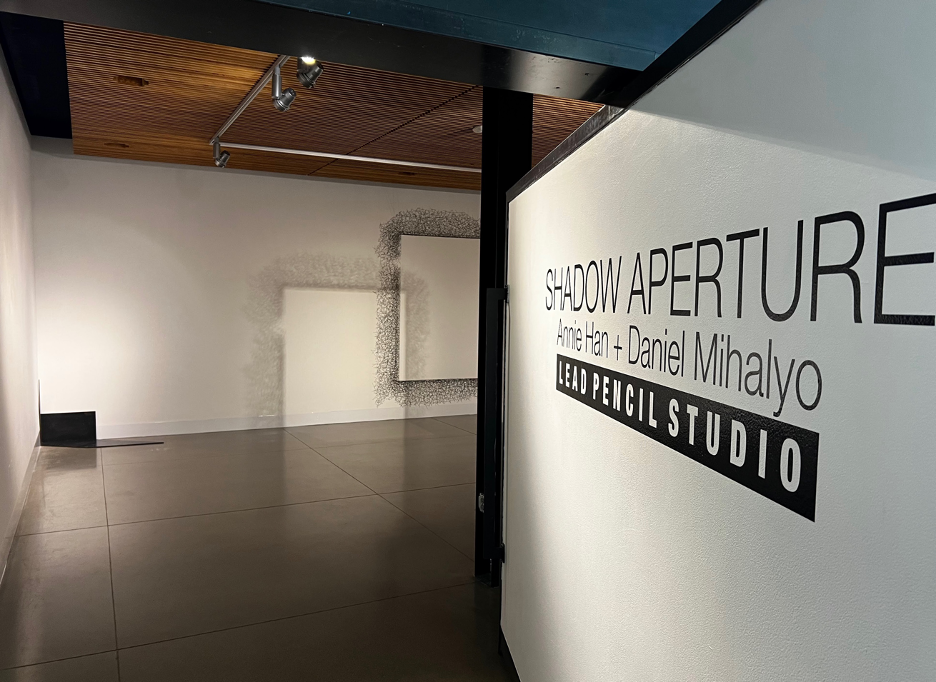 Installation by the acclaimed Seattle-based multi-disciplinary duo LEAD PENCIL STUDIO (Annie Han + Daniel Mihalyo). Their works, drawing on their backgrounds in architecture and studio arts, have appeared throughout North America, Europe, and Asia, in museums of all scales, non-profits, commercial galleries, independent projects, international art fairs, and private/public commissions.
For their MAC Gallery exhibition, Shadow Aperture, LPS presents a suite of wire sculptures and line-based drawings that lend material presence to the geometry of windows and framed light that lands on interior spaces. This work continues their ongoing interest into the ephemeral and emotional qualities inherent in constructed space.
Ellen Bruex | An Index of Beginnings and Endings | April 1-29, 2022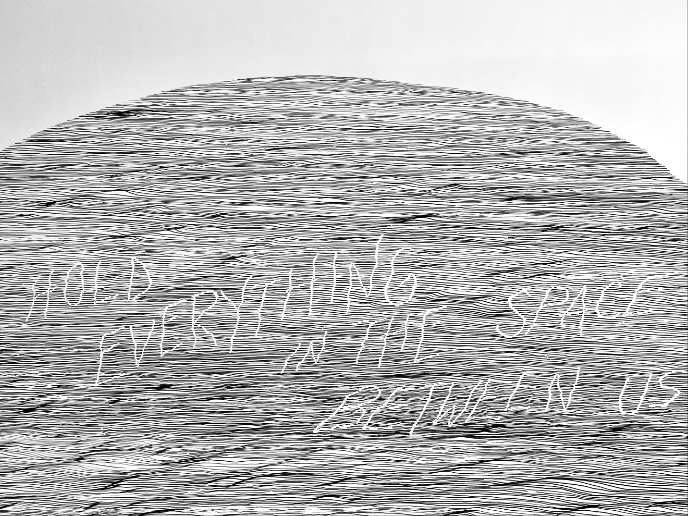 Installation of an ongoing project by WVC Instructor Ellen Bruex (Smith), who took an ethnographer's lens to her personal experiences, continually recording the monumental and ordinary transitions in her life with brief descriptions of the events on index cards, as they happen. This largely text-based installation displayed those cards, along with painted structures made of doors, utilizing poetry and symbolism to invite viewers to step through, reflect on, and share their own recent transitional experiences.
Scott Bailey | Accretions | February 4 — March 25, 2022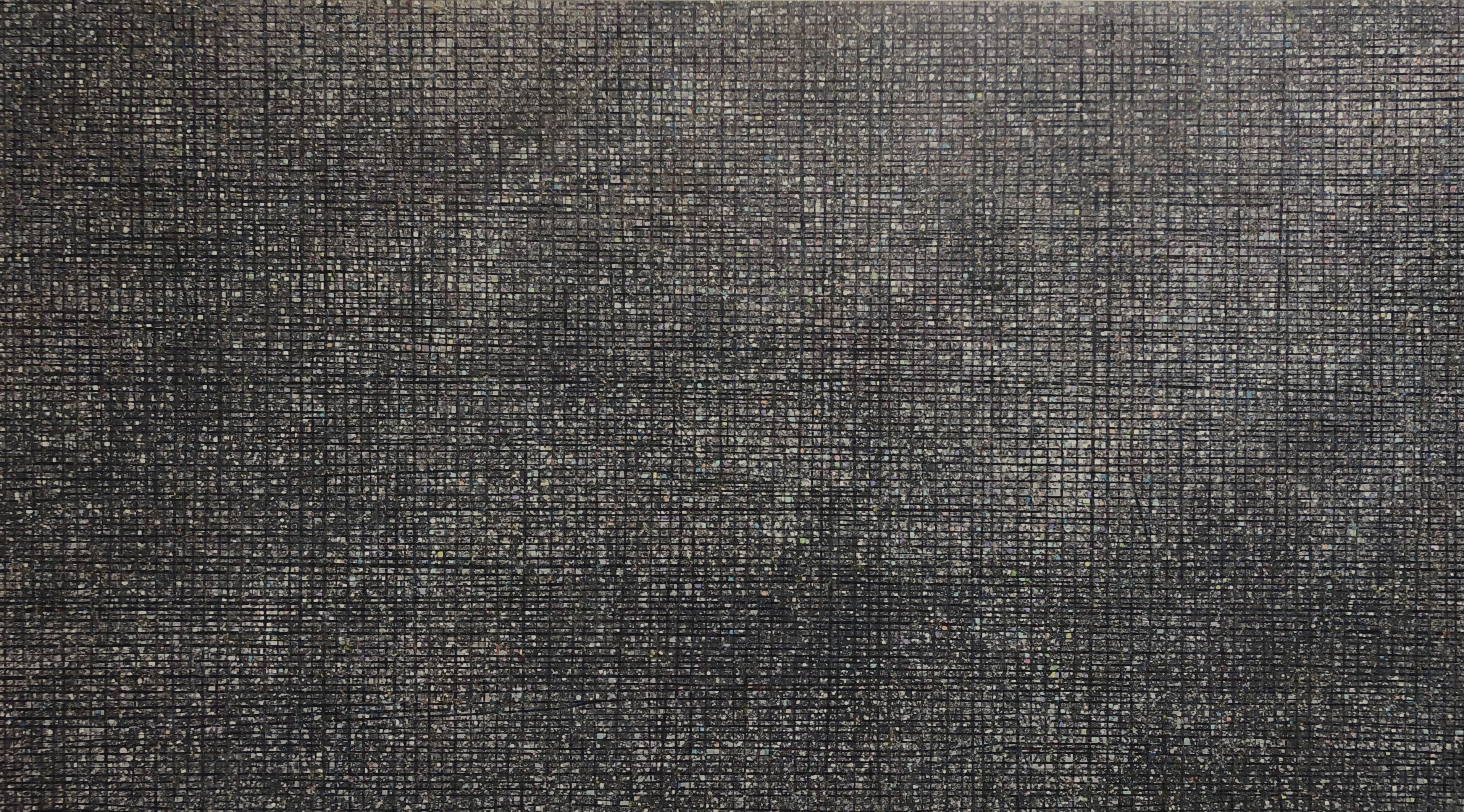 WVC Art Department Director Scott Bailey exhibits his most recent creative work, a series of nonobjective paintings resulting from the accumulation of literally millions of tiny bits of color. Monotonous and ambivalent fields of grey from afar, closer inspection reveals more variation and depth as the surface breaks down into thousands of compositions, one nested inside another. The works attempt to cope with apprehensions about things exponentially proliferating in the world. As in life, amid the cacophony, they struggle to find—between rational and organic; signal and noise; order and chaos—balance.
Henry Stinson | Toys in the attic, and other curiosities | October 1 — December 16, 2021
Stinson is a highly accomplished painter who conveys metaphor and meaning to a wide variety of subjects, using a rich, painterly style. He exhibits and sells his work nationally and teaches Figure Drawing classes at WVC. Henry's beautiful figurative drawings can be found in the hallway outside of the Drawing Studio (MAC 1508). These show the artist's significant drawing skills and the classical training that makes the paintings possible.
WVC Graphic Design Class of 2020 | June 2020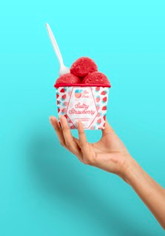 Presentation of the work of WVC's 2020 cadre of students graduating with an associate degree in graphic design. These six students have invested two years' worth of ink, sweat and tears as they learned all aspects of graphic design. Now they invite the public to experience the fruits of their labors, through a presentation of individually made, web-based portfolios. Students are Paige Osterlund, Nicolas Pineda, Teeya Rich, Nicole Warren, Ashley West and Sabrina Windsor.
Natalie Dotzauer | What We Take | February 18 — March 20, 2020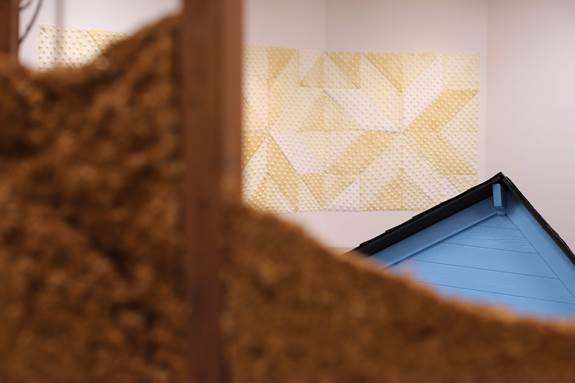 WVC Professor Natalie Dotzauer fills the MAC Gallery with sculptural objects, or fragments of them, which trigger the senses and thoughts of nostalgia. A recipe, a smell, a sound, or a roofline can act as relics, or talismans of memories, triggering the senses and conjuring the delight of play.
Adele Crawford | Revised Editions | January 6—February 7, 2020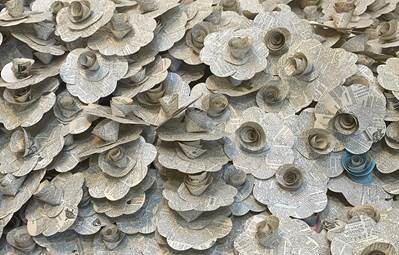 San Francisco Bay Area artist Adele Crawford deconstructs found books and then transforms them into beautiful sculptural and wall-based objects. Her Revised Editions installation includes over 1000 flowers and other pieces, all made from of four reference books, two dictionaries over 100 years old, and two world atlases. Each of these books has been taken apart and reconsidered as an offering of sorts—to the book, to the discarded, to the wealth of information contained within.
Laura Truitt | Shifting Horizons |

November 1-December 11

, 2019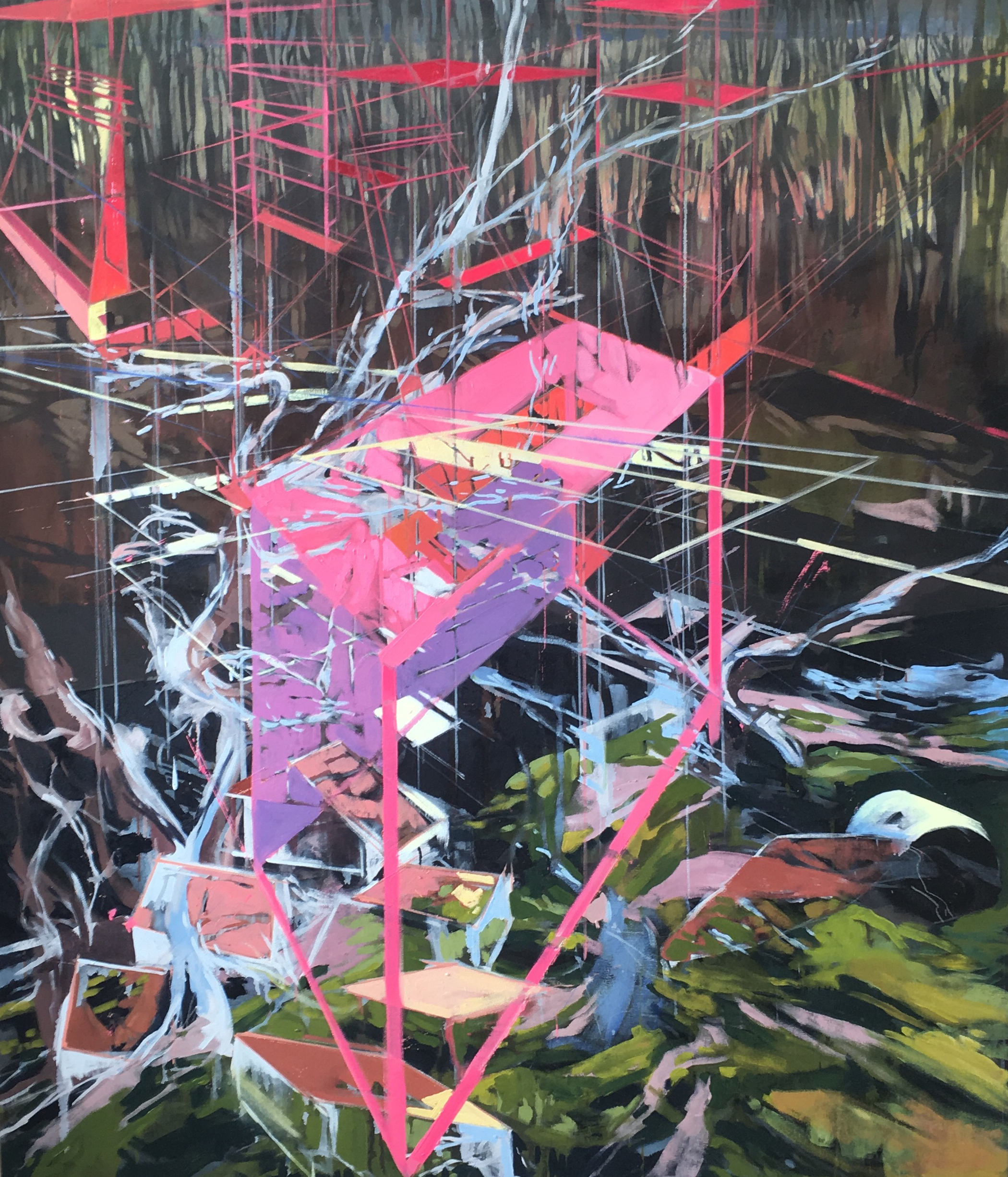 Gonzaga University Painting Professor Laura Truitt displays a suite of complex landscapes filled with ghosts of deconstructed architectural spaces. The beautifully painted surfaces of the pieces belie underlying conflicts generated by the artist's concern for climate change, land abuse, and over-consumption.
ReStructured: A Site-Specific Collaboration by Scott Bailey, Natalie Dotzauer, and Yev Rybakov | September 23-October 25, 2019
ReStructured is a collaborative project by WVC Art Department colleagues Scott Bailey, Natalie Dotzauer, and Yev Rybakov. In an installation distinct from any of their individual artistic practices, the trio endeavored to use the simplest gesture possible to create an engaging new environment in the familiar space. The multiplication of one of the most compromising features of the MAC Gallery transforms the site, making a playful and inviting atmosphere out of an austere architectural necessity.
2018-19 AST
Graphic Design Degree Graduates |
Portfolio Presentations
and Student Art Exhibition | June 7-14, 2019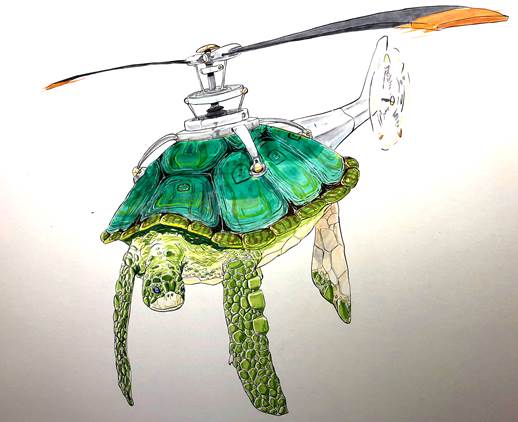 Graphic Design AST Graphic Design Graduates Portfolio Presentations (New)
Before heading off into the real world, Graduating Graphic Design Degree students display their portfolios of the range of skills they have developed over the course of the 2-year program. Includes work by Heather Dappen, Dawne Fidecaro, Sierra Hurd, Rosalie Morris, Anselmo Pacheco, Nicole Panek, Chasen Peart, Emanuel Rivera, and Alan Sotelo.
Student Art Exhibition (Continuing)
Works in the Student Art Exhibition were selected from among a large number of entries by guest juror Justin Beckman (artist and CWU Professor) for their excellence in technique and concept from among a range of disciplines (including Drawing, Painting, Sculpture, Ceramics, Design, and Printmaking).
Justin Colt Beckman | Happy Trails: An Investigation into the Typography, Symbols and Icons of the Western Frontier | April 5-May 8, 2019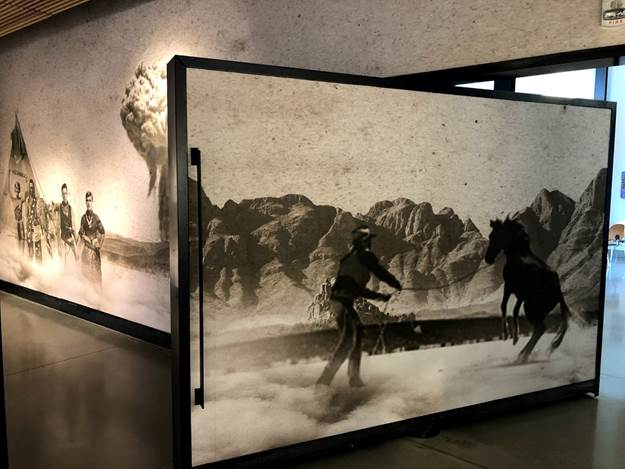 CWU Graphic Design Professor Justin Colt Beckman uses a variety of media, including digital prints, video, and sculpture, in an installation exploring how the typography, symbols and icons of American culture have defined our collective memory. Juxtaposing images and text from contrasting subjects and time periods, he questions the veracity of our staged historical records and embellished folklore of the Western Frontier, as told from the traditional lenses of white, patriarchal storytellers. Among other things, Happy Trails features an incredible mural-sized image on the east wall of the gallery, with video superimposed onto it.
Jen Erickson | Drifting and Longing | February 22-March 20, 2019
Coeur d'Alene area artist Jen Erickson presents a series of atmospheric mixed-media paintings featuring forms created from the abundant accumulation of handmade marks. Layers of paint and graphite are built up, buried, and re-exposed through carving and sanding to reveal and conceal text and data from different stages of her process. As in memory, this painted information comes together and disperses, engaging in a constant continuum of growth and decay.
Sharrat DeLong | "HWY 97" | Jan. 14-Feb. 15, 2019
Wenatchee artist and current WVC student Sharratt DeLong displays the striking byproducts of his brutal daily work commute up and down Highway 97. His romantic landscapes in the half-light of sunrise are tainted by familiar human interventions into nature. Done compulsively, these are painterly impressions of lonely places at particular moments, ones which the artist could not bear to pass by without memorializing.
WVC Art Faculty Exhibition | Nov. 26, 2018 - Jan. 4, 2019
WVC Art Department faculty members show how they are professional practitioners of their disciplines with a group exhibition of their creative work in a variety of media. The exhibition includes pieces by Ruth Allan, Scott Bailey, Vicki DeRooy, Natalie Dotzauer, Elena Payne, Yev Rybakov, and Majka Sadel.
Abbey Freed | sweet spot | Oct. 5-Nov. 9, 2018
Installation of WVC Alumna Abbey Freed's captivating installation of sculptures and wall pieces dealing with the preservation, possession, and memorialization of human existence. Using quotidian materials, she transforms seemingly banal domestic objects into moving expressions of life and loss.
Graphic Design Degree Capstone: Throwing Spaghetti at Dingos | June 1-July 27, 2018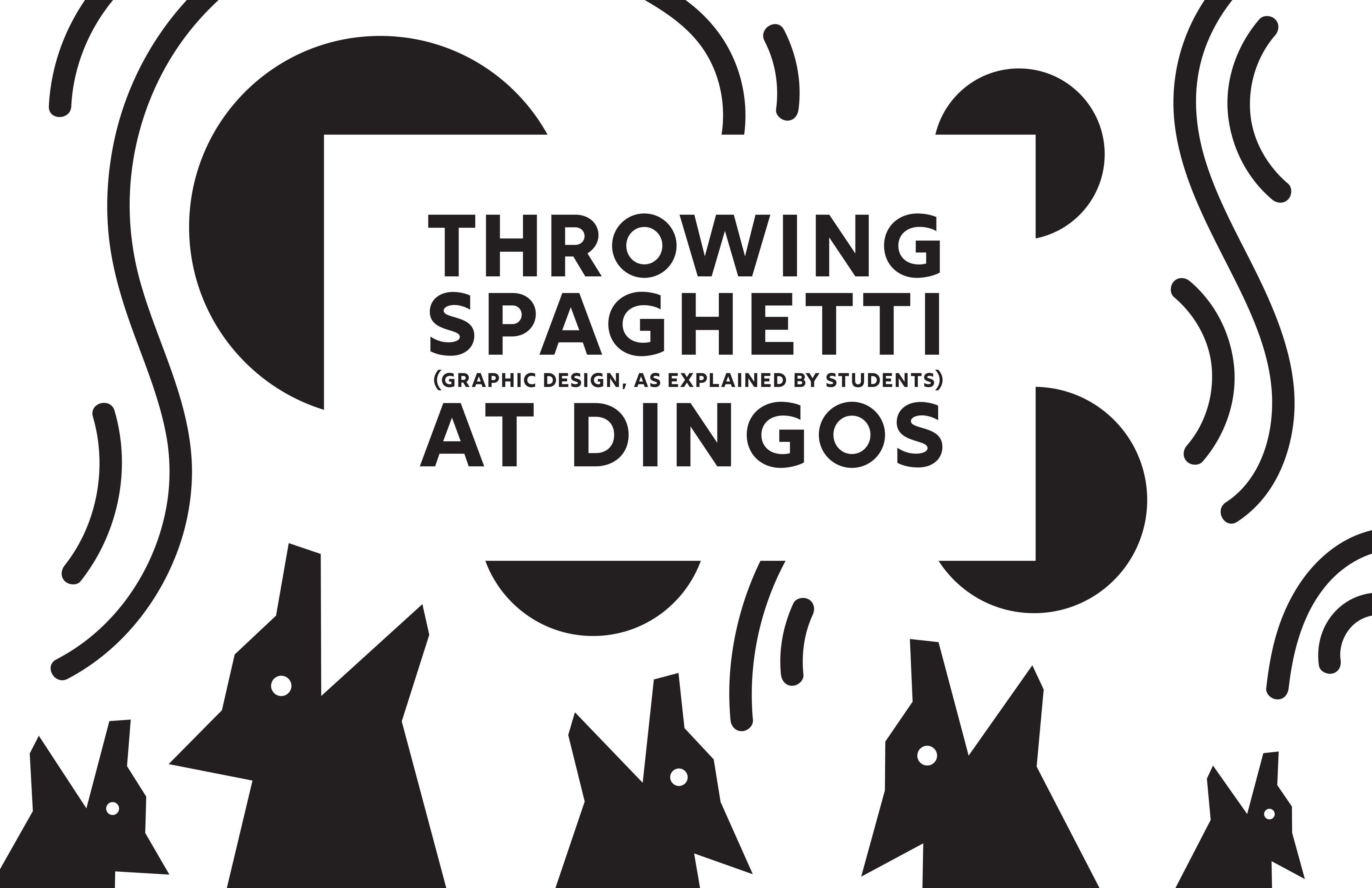 Exhibition of capstone projects of students graduating with their AA Degrees in Graphic Design. Throwing Spaghetti at Dingos seeks to answer the question "What is graphic design?" through exhibition of portfolios of designs compiled over the two-year program (and a mixed-metaphor). Exhibiting graduates include Maxwell Backer, Hannah Bodily, Alondra Duarte, Maria Estrada, Bill Evans, Makenna Faulkner, Emily Hutton, Kristina Pruhl, Zhorik Roseburg, Heather Seman, Joe Server, Caleb Smith, and Joi West.
2018 Student Art Exhibition | May 4-25, 2018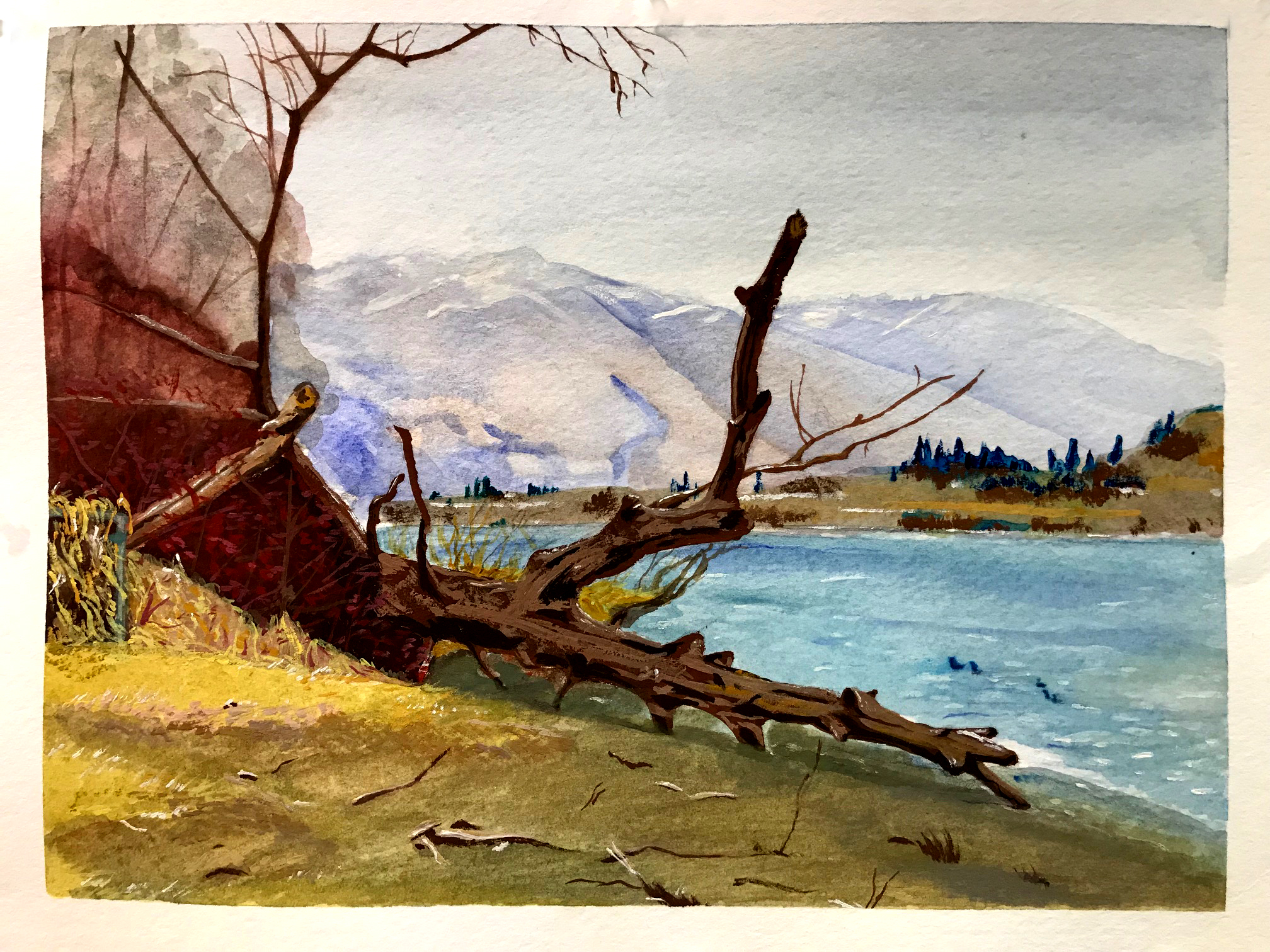 With this exhibition, the WVC Art Department proudly displays the fruits of the talented students who take art classes at WVC. Works are selected for their excellence in technique and concept among the variety of forms and disciplines taught at the college (including drawing, painting, sculpture, ceramics, design, and printmaking).
RYAN! Feddersen | Stomping Ground | April 6-27, 2018
RYAN! Feddersen is a WVC alumna whose mixed-media installations feature interactive and immersive artworks inviting audience participation. As a member of the Confederated Tribes of the Colville (Okanogan/Arrow Lakes), she draws on the indigenous traditions of performance, communal/experiential practice, and social engagement. She has created large-scale interactive installations and site-specific pieces for regional museums and arts agencies including the Seattle Office of Arts and Culture, Tacoma Art Museum, MoPOP (EMP), The Henry Gallery, Spokane Arts, and the Missoula Art Museum.
Multiple Originals: A Survey of Printmaking by World-Renowned Artists | Feb. 2-March 21, 2018
With this exhibition, we explored a broad range of printmaking techniques and concepts with an incredible array of works courtesy of the Greg Kucera Gallery, Seattle. This exhibition featured some of the most valuable and prestigious works of art we have ever assembled in the MAC Gallery, where students had the opportunity to experience first-hand art work by some of the artists that they are studying in their history and studio art classes. World-renowned artists exhibited included: Robert Motherwell, Ed Ruscha, Jacob Lawrence, Kiki Smith, Martin Puryear, Jim Dine, William Kentridge, Kara Walker, Kerry James Marshall, Sean Scully, Tara Donovan, Jane Hammond, Roger Shimomura, Darren Waterston, Victoria Haven, Anders Bergstrom, Willie Cole, and Marcel Dzama.
C
had Yenney | The Dwindling Power of a Collage Degree | Jan. 2-26, 2018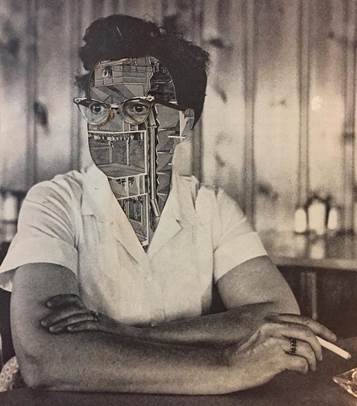 Chad Yenney, a local artist with a growing national reputation, displays his visually arresting collage works for the month of January. The exhibition will feature Yenney's largest works to date, which are based off his customary vintage found images. His keen eye for design and ironic juxtapositions of imagery make for powerful and darkly surrealistic statements.
Sarah Jane | Mere Objects | Nov. 3-Dec. 15, 2017
Sarah Jane brings attention to the serious issue of sexual violence with a poignant installation of suspended glass globes, each filled with evocative materials obtained from a victim. She invites participants to choose objects to represent themselves and their stories, and viewers to bear witness and share in her hope for healing and a safer world.
Majka Sadel | Landscape: Memory Matrix | Sept. 25-Oct. 27, 2017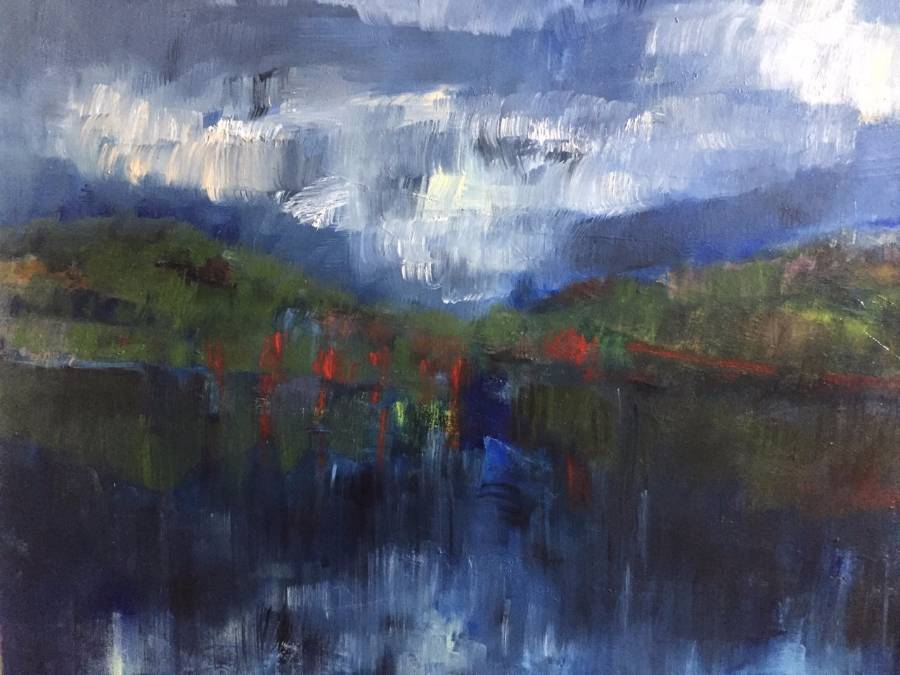 WVC Art Instructor Maria "Majka" Sadel exhibits a series of recently painted abstracted landscapes that feel familiar and local, but are of no specific location. Instead, they are byproducts of her 'hedonistic' process of working the surface of her canvases, informed by fragments of memories from the environment in which she is steeped.
Graphic Transmission: An Exploration of Visual Communication | June 2 - July 28, 2017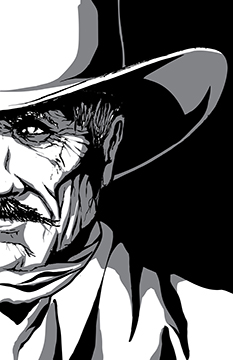 The inaugural group of graduates of WVC's new Graphic Design degree display the fruits of their experience through an installation that expresses the process and breadth of graphic design as an art form. The exhibition shows the progression of the designers' work from their early exposure to design through their capstone branding projects two years later. Artists: Brennen Bertram, Jessica Campbell, Pablo Cendejas, Elias Lopez, Daniel Marron, Katie Marshall, Jose Valdez, Kobie Zweigle.
Renee Adams | Panacea | April 3 - May 12, 2017
Renee Adams creates exquisitely crafted sculptures based on selectively morphed components from flora and fauna, shaping them into simultaneously strange and familiar creations that are based loosely in reality, and largely in fantasy. The pieces provide quietly biting (and often darkly humorous) commentary on consequences of humankind's interactions with the environment, while suggesting Nature's evolving attempts at surviving them.
M
arlin Peterson | Mutata in Regnum | March 3-23, 2017
Professional illustrator and WVC Art instructor Marlin Peterson presents wall paintings and pen and scratchboard illustrated creatures from a recent project for a forthcoming book about evolution. The black and white images are focused on some of the strange paths that evolution has taken and many species at the forefront of current evolutionary research.
Nikolas Penny | Pathos | Jan. 6 - Feb. 10, 2017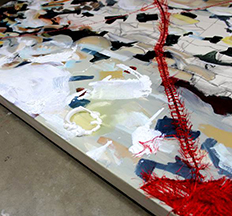 WVC alumnus Nikolas Penny's sculptural mixed-media paintings show the evidence of the exploratory, and sometimes painful, process of their making. Stretched canvases are adorned with various non-traditional materials and display his many talents of painting and work with textiles. As pieces are destroyed and repaired, their resulting scars make them ever more beautiful and poignant.
Philippe | --paint--blobs--queer--plastic-- | Nov. 4 - Dec. 8, 2016
Seattle-based artist Philippe makes sculptural forms from a process of pouring paint, seeing the plastic polymer structure of the resulting objects as metaphors for his explorations of queer theory and constructions of identities. His MAC Gallery installation will include new work which contains and juxtaposes natural vegetation against the sterile, plasticity of the paint, providing a sense of queerness like that of grass growing between cracks in pavement.
Yev Rybakov | CnC / / / Connect and Continue | Oct. 7-28, 2016
WVC Art Dept Instructional Technician Yevgeniy Rybakov presents a time-based installation that connects natural and living entities with man-made materials and objects, simultaneously embodying them with a strong element of design. The project was composed of two living habitats that connect the beauty of organic forms to the minimalist structure designs.
WVC Illustration | Master Brain Mural Project | May 23 - Aug. 5, 2016
For the last exhibition of the 2015-16 school year, the MAC Gallery was handed over to students in Marlin Peterson's Illustration course. They transformed the gallery by painting their surreal and otherworldly visions directly on the gallery walls. For more, read the Wenatchee World article from June 7, 2016.
Sheila Klein | Site and Set | April 1 - May 13, 2016
Visual artist Sheila Klein straddles the worlds of art and architecture. Klein has been called a "chief re-translator of everyday objects and a manipulator of familiar and archetypal images." She is making the world as she sees it one piece at a time, making a pillow or a planet. Klein uses a surprising combination of materials to propose solutions to the homogenization of our environment. The range of her output occurs in the studio, on the street, and in art institutions.
Lindsay Breidenthal | Edge of OK | Feb. 4 - March 18, 2016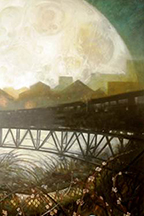 Former WVC student Lindsay Breidenthal's paintings are simultaneously beautiful and unsettling. Richly layered with images and patterns drawn from her experiences working in the woods, watching fire and animals, and observing residential sprawl, they reflect wild landscapes in transition and the new adaptations of human behavior required for survival.
Samuel Johnson | Word Clouds for Every Episode of Thomas Pynchon's Gravity's Rainbow | Jan. 4-29, 2016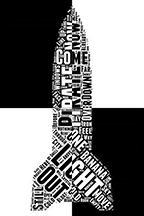 Samuel Johnson's project is a hybrid critical analysis and installation of graphic posters. This conceptual, text-based exhibition explores Pynchon's daunting postmodern novel and the potential of algorithmic and artistic literary analysis by generating, composing and displaying word clouds for each of the novel's 73 episodes.
Lance Dooley | Life Drawings | Nov. 12 - Dec. 11, 2015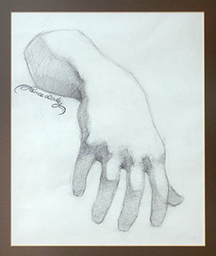 WVC's MAC Gallery displays the life drawings of virtuoso draftsman, sculptor, and instructor Lance Dooley. Thirty-five framed works are a sample of his tremendous investment in his craft, each exuding the life and energy of a specific person in a naturalistic drawing style.
James Lavadour | Land of Origin | Sept. 21 - Nov. 6, 2015
Lavadour has been widely recognized for his captivating abstract landscapes, often interpreted from and inspired by the geography of his lifelong home on the Umatilla Indian Reservation. Self-educated in art, he has described the process of recognizing the gestures of painting and art as their own acts of nature, similar to those that formed the landscapes his work represents. Lavadour is also the founder of Crow's Shadow Institute of the Arts, a reservation-based nonprofit organization since 1992.
ART 200 Advanced Painting | Spectrum: Embracing Life | Summer 2015
Students from the ART200 Advanced Painting Seminar endeavored to fill the space with a compelling work of art that also illustrated statistics of incidences of mental illness in America. This project was born out of the idea that we do not talk about mental health, even though almost half the population is diagnosed with one or more mental health issues. Spectrum took mental health's secrets and formed them into a bold, colorful design, creating beauty from where beauty is often not seen. The installation invited viewer participation, allowing the public to help construct the evolving form by tying on pieces of colored gauze representing personal connections to various mental health conditions.
Justin Gibbens | Sepulchre | April 3 - May 8, 2015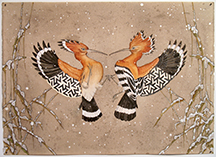 Using his signature brand of subversive natural history, Sepulchre explores life-cycle themes of death and renewal. Spring is the time of year when humans look to nature as a harbinger of rebirth and resurrection. Throughout the ages, these themes have manifested in a multitude of ways, one being the spontaneous proliferation of bees. Gibbens presents his own take on this phenomenon inside the MAC Gallery.
Cynthia Neely | Flight Path | March 6-20, 2015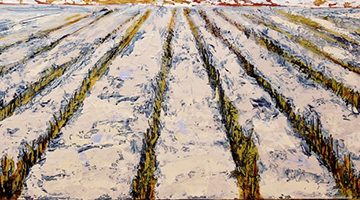 Cynthia Neely is an artist, poet, and frequent student in writing and painting courses at WVC. The exhibition "Flight Path" springs from the imagery of the poems in her book of the same title. Her written and rendered works are intertwined, receiving their push from the imagery that speaks to her from nature. She constructs her works to lift and soar, yet to be clearly grounded in the human experience as well as the natural world.
Howard and Lorraine Barlow | XOXO | Jan. 5 - Feb. 13, 2015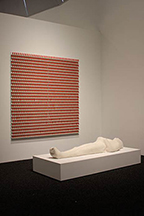 Ellensburg artists Howard and Lorraine Barlow anticipate and acknowledge one another's impending deaths by creating sculptural works examining oath, love, loss, ritual and tradition. This poignant installation invites viewers' participation and engages emotional responses to the materials, forms and concepts.
Adele Caemmerer | The Morning Watch | Nov. 7 - Dec. 11, 2014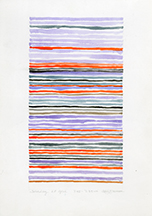 Adele Caemmerer began to notice and document the patterns of traffic in her neighborhood in New Delhi, India. She developed a code and assigned a color to each data point. She then translated the code into compositions.
WVC Teaching Artists' Exhibition | Sept. 22 - Oct. 31, 2014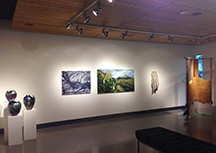 Exhibition of the multi-faceted professional practices of WVC Art faculty members Ruth Allan, Scott Bailey, Vicki DeRooy, Lance Dooley, Natalie Dotzauer, Arius Elvikis, David Hampton, Marlin Peterson, and Majka Sadel.
The work displayed the professional activity that makes our art faculty members who they are—they are artists, first and foremost. They teach with authority from a perspective of knowledge and experience, having developed and refined their various crafts over decades. They truly practice what they preach.
WVC Student Art Exhibit | May 2 - June 14, 2014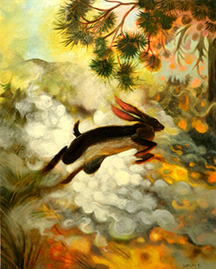 Acknowledging the contributions of many local artists to our programs, this invitational show highlighted and honored the range of excellent exhibiting local artists and art educators who take art classes at WVC. Their presence in our courses enriches the atmosphere and enhances the experiences of our more traditional students. As known and respected exhibiting artists who are engaged with WVC, they also help us to connect in meaningful ways to the valley's burgeoning arts community.
The exhibition included works by Adele Little-Caemmerer, Cynthia Neely, Dan McConnell, Don Collins, Karen Dawn Dean, Lindsay Breidenthal, Michael McClun and Niki Stewart.
Natalie Schmidt Dotzauer | Romanced | March 7 - 28, 2014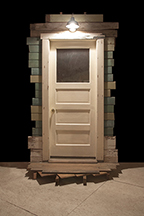 Once and future WVC sculpture instructor Natalie Schmidt Dotzauer displayed recent work reminiscent of a bygone era. The installation engages viewer participation in a multi-sensory experience, and evokes a down-home feel, but with a witty and ironic edge.
Scott Bailey | Instant Landscape | Feb. 7-28, 2014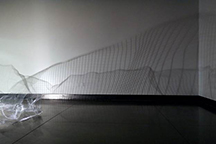 In this immersive installation, WVC Art Department Director Scott Bailey tries to do much with little. His experimental project transforms the entire MAC Gallery into a panoramic virtual terrain of rolling hills using only a few simple materials.
Majka Sadel | Seasons | Jan. 3-31, 2014
WVC art instructor Majka Sadel displays richly layered oil paintings of remembered and imagined landscapes. Colorful rhythms, semi-patterns and vague forms come together to beautifully express Sadel's inner- and outer reality.
Cynthia Camlin & Elise Richman | Each Form Overflows its Present | November - December 2013
Cynthia Camlin and Elise Richman are professors of painting at Western Washington University and the University of Puget Sound, respectively. While taking dramatically different approaches, both of their works display a strong sensitivity to the history and material qualities of the medium of painting, along with a conceptual framework that refers to contemporary ecological concerns.
Both artists engage in painterly processes that evoke water, ice, and geological processes. In each artist's work, the material potential of paint acts as a metaphor for distinct aspects of the material world.

Camlin captures ice's crystalline structure and the primordial depths of ice shelves. Her frozen landscapes explore relationships between abstract and naturalistic visual languages while conveying environmental concerns. Layering opaque and transparent color, solid and liquid form, the paintings rely on correlatives for temperature and material processes that we observe in the world or our own bodies. If it is a world in these paintings, that world is in pieces, loosening and shifting.
Richman's process driven work similarly represents perceptual phenomena to communicate ecological content. She depicts water and references the local marine environment in order to express interconnectedness as well as accelerated states of flux. Relative drying times and levels of fluidity versus viscosity create different surfaces that reflect the tactile, physicality of the material world. Her paintings represent and embody the fluid nature of boundaries, reflecting phenomena that operate on visual, physical, environmental, and social levels.
Remembering Rae Dana | October 2013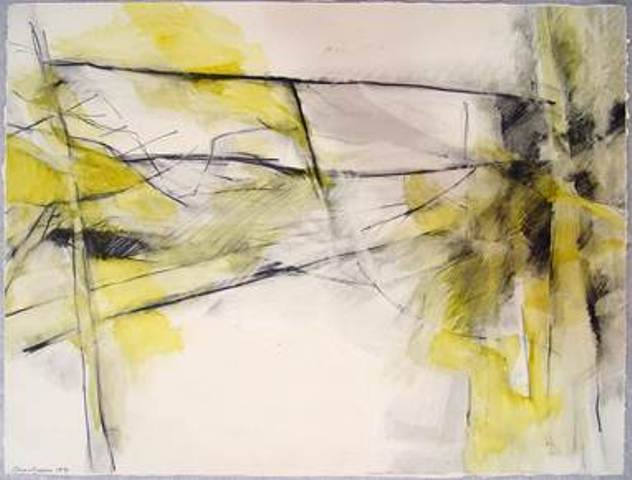 The WVC Art Department remembered artist and instructor Rae Dana with a collection of paintings, prints and drawings that showed the broad range of her talents and expression. Her abstract works are rich and lyrical, drawing inspiration especially from the landscape. The exhibition featured a written statement by WVC English faculty Derek Sheffield.
Bryan Miller | Reassemble | May 3-31, 2013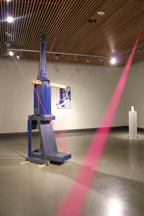 WVC Sculpture Professor, Bryan Miller displayed an installation of assemblage sculptures and wall pieces. "I begin as I always have, and where my work always seems to end: with materials. I am fascinated by the intersection of the way we view the world around us and the physicality of the material world. The physical world and its forms determine how and what we are capable of thinking and seeing. It is with this in mind that I build abstract and concrete structures to live and interact with. By disassembling and reassembling materials, I find significance in form. By placing these objects in a space, I learn how those forms affect our function.
This exhibit demonstrates the creative process."
Karen Dawn Dean and Niki Stewart | ART 220 | April 5-30, 2013
WVC art students Niki Stewart and Karen Dawn Dean filled the MAC Gallery with paintings, installation, and performance. Collectively, their works showed evidence of transformation: from figuration to abstraction, from craft to fine art, and from object to experience.

The genesis of the exhibition arose when the artists found themselves together in an Advanced Painting class and conceived of a show that challenged themselves and a lifetime of their own artistic conventions. This work provides examples of the kind of mature exploration occurring in WVC's advanced art classes.
Scott Bailey | Topometry, Topology, Topography | March 1-29, 2013
Scott Bailey, WVC Art Department Director, takes a hard look at the local landscape, exploring form and color through new materials and processes. Three-dimensional paintings result from a combination of contemporary technologies, non-traditional materials, painting sensibilities and gravity.
Majka Sadel | Talking Orchid | Feb. 1-28, 2013
Majka Sadel's exhibit includes ink and mixed media works on paper.

Art History and Art Appreciation professor at Wenatchee Valley College, was an active, practicing studio artist with a master's in fine arts from painting, and classical academic art training from Poland, where she was born and raised.
Majka uses ink and non-traditional media to explore a variety of expressive and lyrical responses to her potted companions.
Vicki DeRooy | My Life in Prismacolor | Jan. 4-28, 2013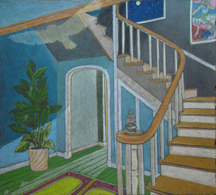 WVC Professor DeRooy displayed densly detailed interiors created from thousands of touches of colored pencil on black paper. She says:

"I am attempting to put down on paper a story of my life, an introspective recognition of SELF, myself. I use Prismacolor colored pencil and a smooth black acid-free paper as the tools to express this idea. I look for balance in the pieces, just as I struggle for balance in myself and in my life. I use a few familiar images as symbols, but what these symbols represent can change from one drawing to the next. There are, however, some common themes, having to do in some way with my desire for a pragmatic approach to my life. Some prevalent themes found in the work are life and death, spirituality, reality vs. non-reality, and memories that have in some ways dissolved or changed beyond accurate recollection.
Art Fac.ul.ty Exhibition | December 2012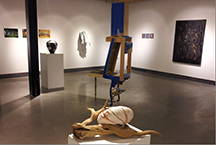 Group exhibition by Art faculty members, including works by WVC instructors David Hampton, Kristofor Zehm, Scott Bailey, Arius Elvikis, Majka Sadel, Bryan Miller, Lance Dooley, Vicki DeRooy and Ruth Allan.
Joe Feddersen | Transitions | Sept. 24 - Nov. 2, 2012
The grand opening of the MAC Gallery in September 2012 featured the exhibition "Transitions" by renowned artist and WVC graduate Joe Feddersen.
Feddersen was a student at WVC during the 1970s, studying printmaking with Robert Graves in the ascendant art department. After receiving degrees from the University of Washington and the University of Wisconsin-Madison, he taught for two decades at The Evergreen State College in Olympia, exhibiting his work in major museums and galleries throughout the world. He recently retired from Evergreen and returned to his hometown of Omak, where he continues to ambitiously produce and exhibit work.
"Transitions" included wall-hung pieces utilizing a variety of printmaking techniques, as well as sculptural vessels of blown glass, all mixing elements that blur the lines between Feddersen's traditional culture and contemporary imagery. The exhibition features a six-foot by 12-foot, multi-paneled print piece titled "Okanogan 1," and delicate, new mirrored glass works.